For my clients spa inspired master bathroom, with a nod to Spanish, and reminiscent of  a favorite strand of pearls….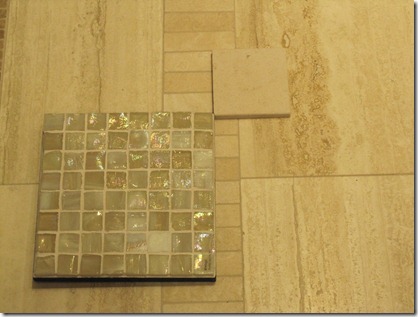 We are using 2 different slabs, one for the tub deck that matches the limestone on the floor and in the shower, and a travertine with beautiful movement and subtle gradation of colors that tie the tile in with the  sinks and tub.  The tile is a glass mosaic that has the vibe of mother of pearl.  The shower will be floor and bottom 1/3 glass mosaic, next 1/3 limestone subway format tiles, and the last 1/3 will be glass mosaic.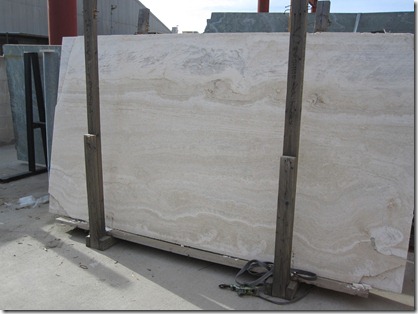 Here is the travertine in the slab yard.  Why is it always so windy there?
Right now the bathroom is just framed and everything is on order, nickel faucets, a deep soaker tub, a rain shower, hand held and spray with temperature control.  The bathroom connects to a wonderful walk in closet.  More to come…..