Chinese New Year is coming up and it got me reminiscing about last year. Some girlfriends and I threw a super fun Chinese New Year Party. We are in a charity organization where we raise money by putting together parties and auctioning off slots for attending the party.  The hostesses cover the cost of their party and the money people pay for their slot goes to charity.  This party was to benefit The Pasadena Ronald McDonald House. My friend and client opened up her fabulous 1920's English Tudor home for the night.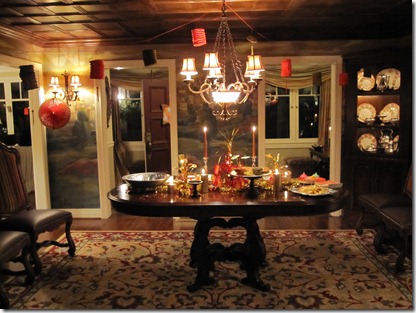 My photographer friend and fellow hostess, Stephanie Wiley, took these amazing photos.
We did a large buffet in the dining room.  Another friend  played beautiful classical music in the adjacent living room on the baby grand piano.  We hung decorations here and there and it was magical.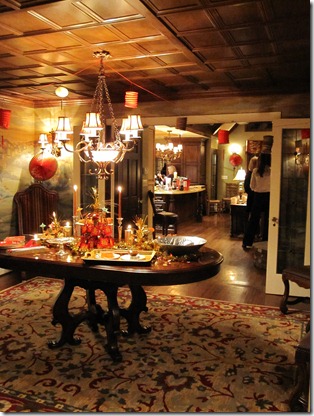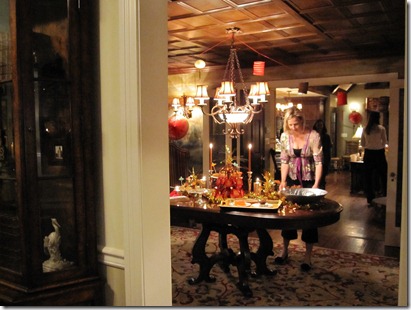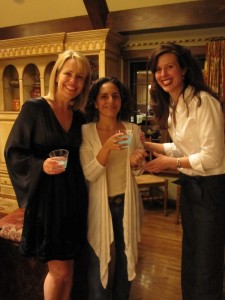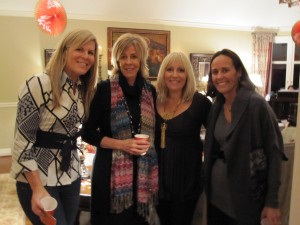 Everything was beautiful and fun was had by all

  Here's to the year of the Dragon being fortuitous!