A playful, happy fabric by Duralee was the bases of my design for a little girls bedroom. I was drawn to this fabric by it's fantastic combination of colors.  It is young and fresh but sophisticated enough that it wont be outgrown which is always a consideration when designing for children.
My young client has a love of color, so much so that she had a hard time deciding which colors she wanted her room to be.  By choosing a fabric with many colors she will always be able accent which ever one she likes best at the time.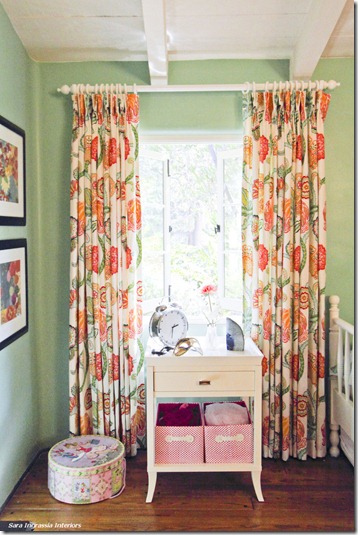 This fabric was also a hit with my other client, the little girls mom, who wanted the fabric to grow with her and to flow with the rest of the interiors in the house that we had just finished.
Stay tuned for the custom bedding that we are installing tomorrow!