I posted before about my charity group where we raise money by auctioning off spaces at theme parties.   A group of friends gets together and funds and hosts the party, in this case we had 4 couples hosting.  Chris and Kelly Davis opened their beautiful home for the night, and Chris shared his extensive knowledge of wine.  The proceeds from the tickets go to our charities.  This night was to benefit Five Acres, a non profit residential campus for children. 
Chris is a serious wine collector and he generously offered to come up with a night of wine tastings.  Kelly is a wonderful cook and she came up with our menu.  Some of the gals had tables and chairs and linens, and I came up with the china, flowers and general tablescapes.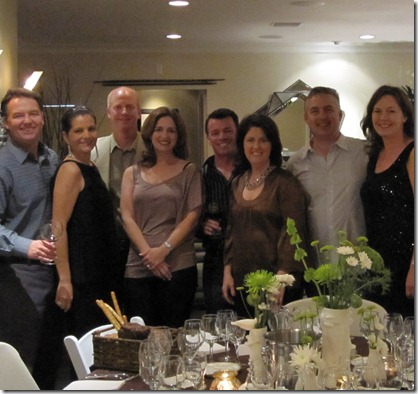 Since we had the brown satin table cloths I went with a brown, white, and lime green color scheme. I have a quantity of salad plates from Anthropologie that have a floral pattern with lime green, silver, and pink, they looked perfect.  I think linen napkins always feel luxurious.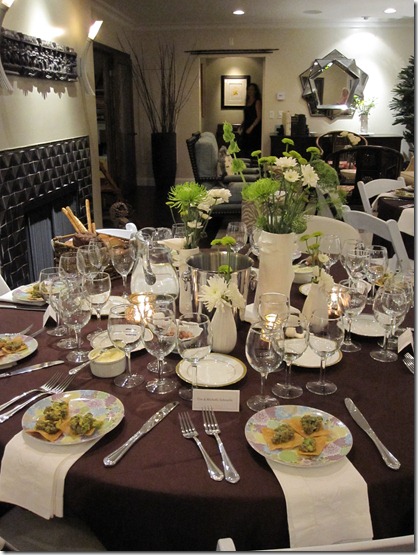 We arranged seating, so everyone would have someone to chat with.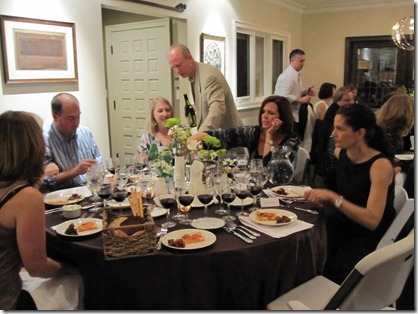 We set up several tables in front of our hosts wine room in their dining area.  It's quite lovely and really interesting.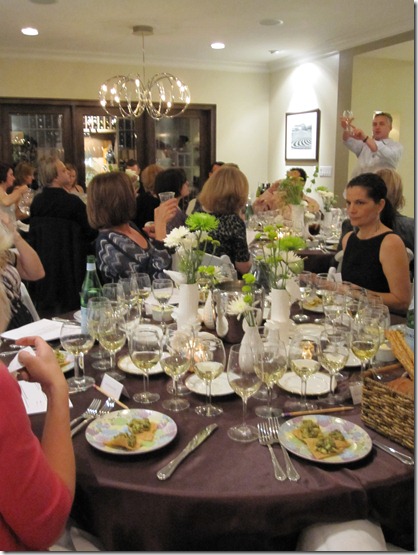 My husband and host Steve, and our host  and wine expert Chris.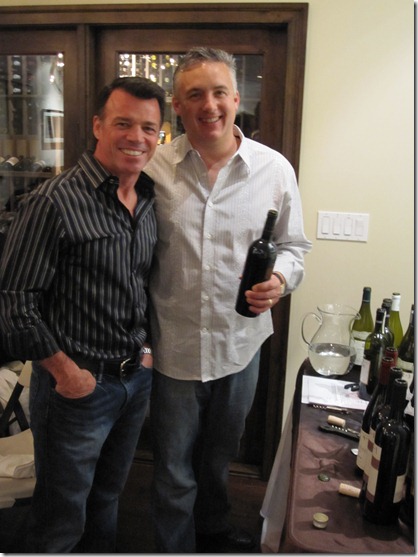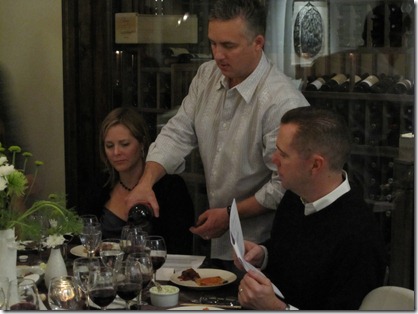 We all learned a lot about the wines served though out the evening.  The food was a perfect match too.  We began with a tuna sashimi salad on crispy wontons.  There was bread and cheese, and an amazing mushroom risotto.
Everyone had so much fun we decided to do another corks n forks in the spring!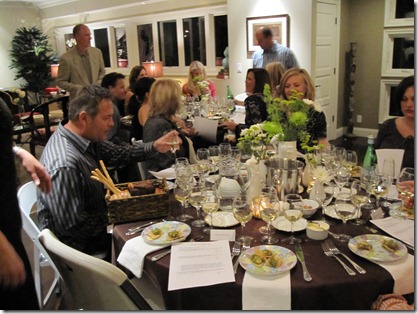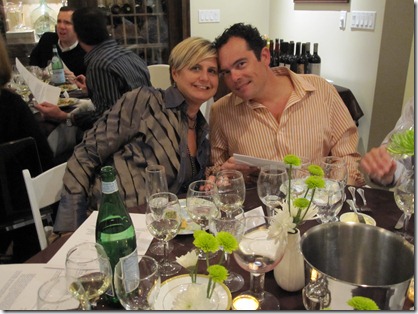 And thanks to our fantastic and fun hosts Chris and Kelly!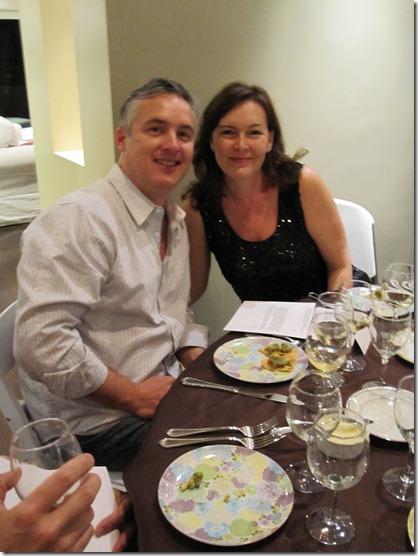 Salute!