I've been busy with all sorts of projects this year. This is a home for a doctor and his busy wife and mother of 3.  They wanted to upgrade their family room, from forgotten to fabulous! This space was shot by the talented photographer Stephanie Wiley.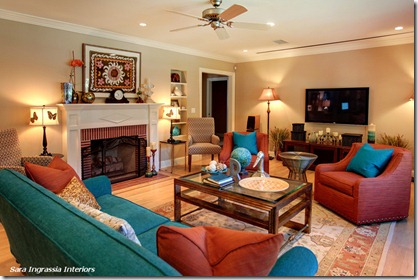 Swivel chairs allow the family to face the TV when needed but in their regular position they face the sofa and fireplace for a more balanced, social composition.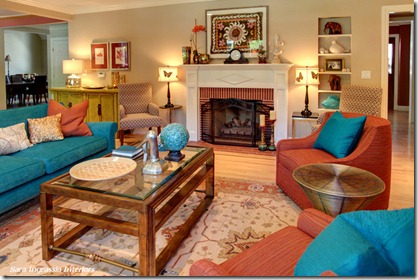 They love the fall season and I wanted to bring those colors into their home while complementing it with a rich turquoise.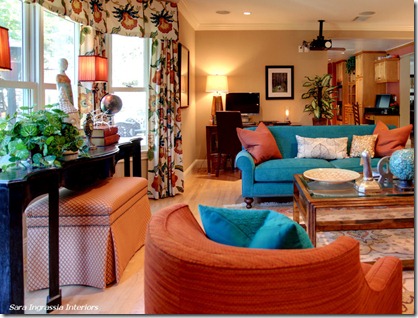 The drapes are a wonderful fabric design from Celery Kemble for Schumacher. The sofa and chair fabrics are by Kravet and Duralee.
Adding natural elements, such as a branch or a plant, adds warmth and life.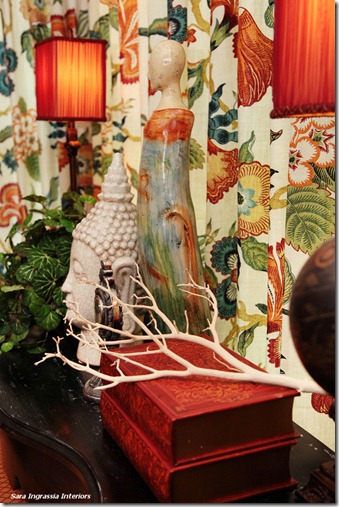 By adding a valance I was able to hide the very functional, yet unattractive hardware.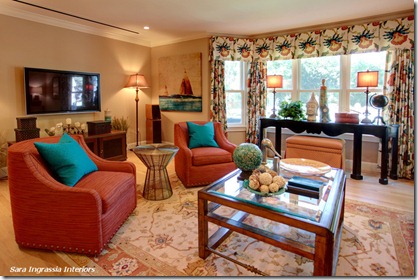 A rug grounds a room and can pull it together. For this space I choose an oriental rug that subtlety ties all the colors together.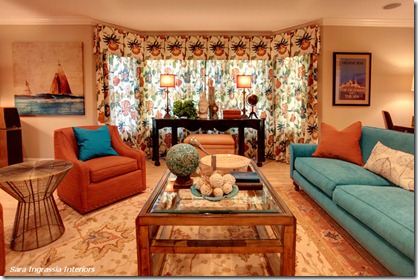 The family wanted a bar so I choose an exciting piece with an Asian influence. It is a multifunctional piece that can be used as a buffet or set up as a bar for parties. While not in use it remains a beautiful focal point in the room.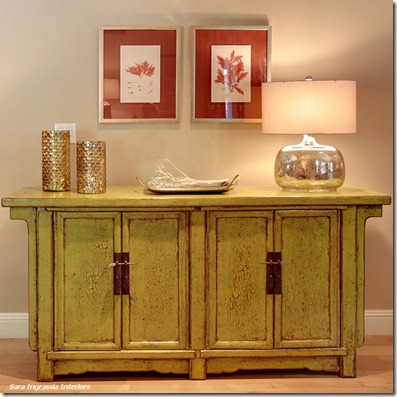 Lastly, incorporating accessories that speak specifically to the family personalize the space, such as the first letter of their last name.